1)
Curious lang po… How is Daryl chang related to Andre Chang.. silly me. hehe
D: Magasawa sila at anak nila si CHANG Amy. Choz! Siblings si Daryl and Andre 🙂
 Much love,
 D
2)
Anonymous asked:
Hi Miss D! You're so beautiful and creative pa! I'm graduating next year pero nag iisip na agad ako ng pang creative shot ko para prepared diba haha and I know you can help me kaya ikaw agad ang naisip ko! Haha! Bet ko kasi sana yung pang Madonna Haha! Pero I'm still thinking of others pero nahihirapan ako. I'm actually looking at your outfit shots now para makakuha ng idea Haha. Can you please help me 🙂 sobrang makakatulong ang advice mo sakin! Stay gorgeous! God bless!
D: What's your fave music video or movie? 🙂
 Much love,
 D
3)
Anonymous asked:
MARENG DIV! HUWEEENER ang LEGS mo nung PFW ang HABA parang EDSA! may katanungan ako Mareng DIV! ilang INCHES ba ang TRIBUTES at TRIBTOOS ? balita ko daw eh size 10 ang FAA mo teh! BASKETBOLISTA ka ba? teka nga ano ba ang HEIGHT mo Mareng Div? REQUEST pa Mareng Div! minsan nga pag nagka lakas ako ng LOOB eh COUTURE POSE tayo teh sabay tayo mag CROSS OVER! ohhh diba EFFEK yan teh! see you in PFW !
D: Hindi ako basketballista, kamaganak ko si Mcdonald's.. minana ko yung shoe size. choz! May lower heel and higher heel ang tributes and tribtoos, ginoogle ko pa para sayo (kayo na ang spoiled). 5.5 (1 inch platform)yung mataas, tapos may lower version na 4 inches (1 inch platform… so parang 3 inches arch lang).
 Much love,
 D
4)
awesomenessemily asked:
HI Miss D,
Im a big big fan of yours as in kalowkang big na ikaw na lagi topic namn ng becky friend ko every smoking sesh! (taray). If im gonna tell my life story and how i envy ours or wished i had the same as yours baka magkulang ang tumblr page. CHOS! I just need your help, my event kase sa office.. "huling init sa tag init" kemerloo.. and we neeed to wear our bonggang bonggang summer attire pero somehow pasok sa dresscode at di yung tipong kulang na lang buhangin beach na.. haha.. I need summerish na fashionable.. (ah ewan) if you can, pls pls pls.. pag come up mo naman ako ng outfit then if you can post photos para gayahin ko na lang ang efek! please???
D: Late na ata toh dahil d na tagulan but sige eto…
Say mo sa nautical?
I picked an outfit na madaling gayahin kasi puro basics 🙂 
Much love,
 D
5) 
Anonymous asked:
Hi Ms.D,
I ssoo love you! Your positivity in life ay nkakahawa. Ikaw na talaga!
Ask k lng po if how did u start s modeling career m? Did u enroll s modelling school or ngpa audition or something? I wanna be a model din po. Kaso I don't have that confidence. I'm super payat and super tall. Prang underweight nga ako. 🙁 I never gained weight tlga. I hope I'll have that confidence like yours. All the best Ms.D! Thanks for being an inspiration! =)
D: I started sa commercials, don't worry payaotala blues din ako nung bagets lalo na flat chested pako nung 14, haha! I did go to modelling school, but the type na training na for FASHION WATCH (parang PFW yun dati). Best and cheapest way to do is research sa internet mga pose, walks etc. Pag ready ka na at mukhang may baon ka na… go to a reputable modelling agency. Iba na ang panahon kasi, dati keri na walang agency. But now better if may agency ka 🙂
 Much love,
 D
6)
Anonymous asked:
Ms. Divine im sorry for interrupting you for a quick photo, i posted the picture already in my site
=D
D: No link 🙁
 Much love,
 D
7)
Anonymous asked:
ms. D saan po pwede makabili ng Vogue Magazines here in Manila? Any SM malls you know? Tyaka for how much each issue? I remember dati when my sister 1st bought one, it retails for P500+ still the same po ba ang price? Thanks! 🙂
D: Suking bookstore lang teh! Depends sa bookstore how much it retails but you can get online versions narin 🙂
 Much love,
 D
8)
Anonymous asked:
Hi Ms. D can you give us tips on how to have a slender or slim stomach? TIA 🙂 more power keep it up.
D: SHAPE AND SCULPT. No echos sa plugging. Pag magbibikini, yan ang solution ko.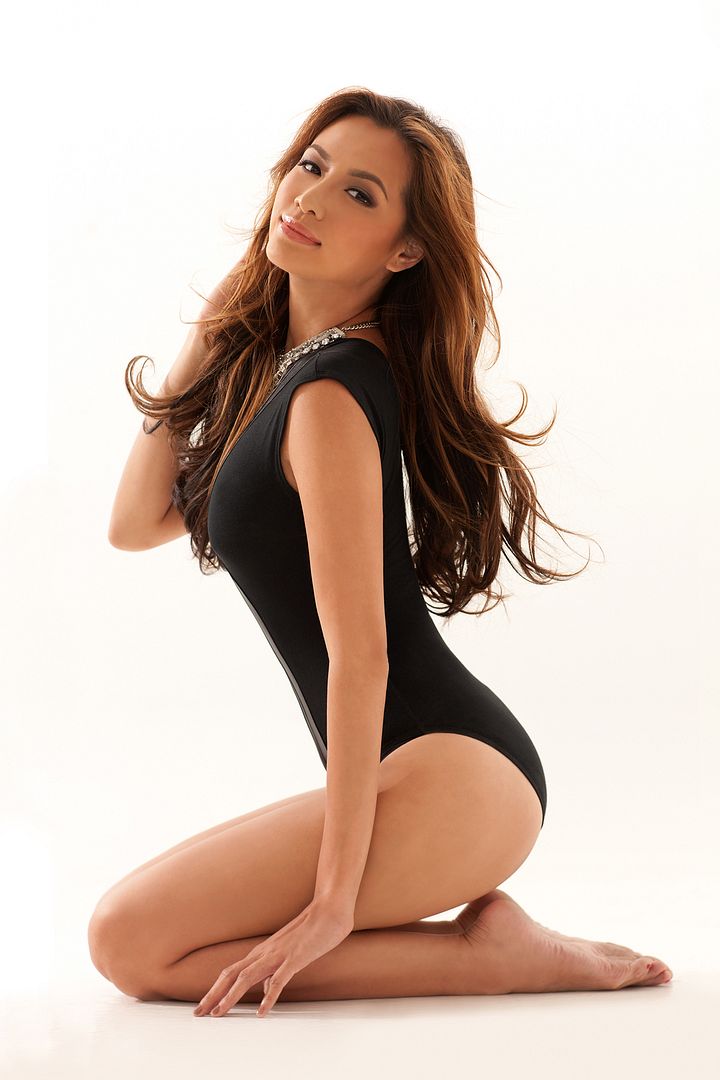 Much love,
 D
9)
Hello! I am the one who tweeted @rmnlntn about Smart C Lemon and Yakult! Have you tried it na?:)
D: D pa, natatakot ako magthrilla in manila yung tyanella ko. hahha! Will try soon, matagal tagal ko din pinagisipan bago ko natry yung sarsi and egg. same feeling. haha!
 Much love,
 D
10)
Anonymous asked:
ms. D, ano pong tips ang maari niyong ibahagi when it comes to shopping for clothes?
your twitter follower,
@chocolocoe
D: Shop your closet first, before shopping outside. Mahilig ako sa DIY. Sa yun ang pinakamasaya gawin. And when you do shop, think kung gaano mo sya katagal magagamit and gaano kadalas 🙂
 Much love,
 D